Steel Tips Darts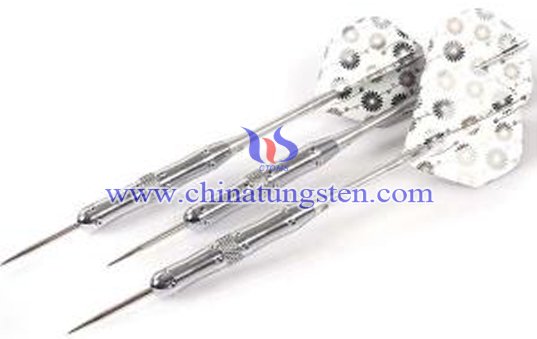 We carry a wide variety of steel tips darts with an extensive range in barrel styles and weights to satisfy every dart player's needs. The selection of barrels includes everything from a smooth barrel to an extreme knurled barrel, to ensure a perfect barrel grip. The steel tip darts vary in weight from a light 16 gram dart to the heavyweight 56 gram dart. Although dart weights vary greatly, the majority of darters play with 20-25 gram darts. Steel tips darts are usually heavier than soft tip darts. If you are used to playing soft tip, you may want lighter darts. Whether you are a professional dart player or the beginner dart player, we have what you are looking for.
Several versions come with the movable point or fixed point option. The movable point darts are designed to cut down the number of bounce outs when the dart strikes a wire. When a dart comes in contact with the wire, the point retracts into the barrel and the momentum of the dart then drives the dart passed the wire.
Steel tips darts are most commonly made from three different materials, brass, nickel-silver, and Tungsten. Tungsten darts are the most popular of the three types. Tungsten is a more dense metal which allows the darts to have a smaller diameter than brass darts of the same weight. Most tungsten darts are made from 80%-90% tungsten.
All darts, shafts, and flights are sold in sets of three, unless otherwise noted. Most darts are compatible with 2ba shafts unless otherwise noted (GT Series). Manufacturers change the packaging and accessories for darts regularly. We try to keep our photos as updated as possible, but cases, flights, and shafts may vary from those pictured.